BLS CPR & AED Classes in Kansas City
$59.95
American Heart Association AHA BLS CPR and AED Classes
Our team has trained over 100,000 people across the nation and are ready to supply Kansas City with the best American Heart Association CPR classes!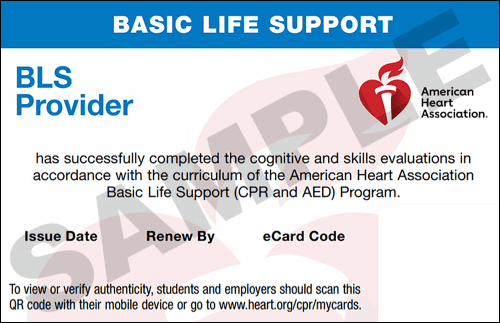 Kansas City CPR Classes
CPR is such an important skill set to have so you can respond in emergencies when it matters the most, regardless of where you are. CPR Certification Kansas City delivers CPR courses that teach you —
How to provide Basic Life Support (BLS) for all ages
How to use an AED machine
How to utilize the seven steps of CPR
How to be confident in your new skills
Our team has trained over 100,000 people across the nation and are ready to supply Kansas City with the best American Heart Association CPR classes!
Our CPR Training Includes
Same Day CPR + First Aid Cards
Hands on Chest Compression Training
Rescue Breath Training
AED Usage for Infant, Child, and Adults
Friendly and Relaxed Environment
Professional Instructors
CPR Certification Kansas City Locations
Kansas City's Best CPR Classes
Know CPR. Make a difference. Save a life.
If more people knew how to perform CPR, thousands of lives could be saved from heart events, strokes, and accidents every single year. Our goal is to certify as many people as we can in our community, which is why we offer hands-on CPR classes at a reasonable price! We want you to be confident in your BLS, CPR, and AED skills no matter the emergency.
What is CPR?
CPR (Cardiopulmonary Resuscitation) is used to restore unassisted breathing and a heartbeat to an individual who has suffered from cardiac arrest. It uses chest compressions and rescue breaths to keep blood pumping through the body to vital organs.
What to Expect in Your CPR BLS Classes
In your class, you will become experienced in the seven steps of CPR with a trained CPR specialist. When choosing our team, you are choosing the best AHA CPR classes that will be OSHA and employer compliant.
All employers and organizations accept our training, including —
Nurses, RNs, and CNAs
Hospitals
EMT/Paramedic Companies
Home Health Aides
Personal Training Facilities and Gyms
Schools (Private and Public)
Hospitality Industry
Construction Sites
Daycare and Other Caretakers
Nursery Caregivers and Workers
Nursing Schools and All Other College Programs
Nonprofits like the Boy and Girl Scouts of America
Firefighting and Other Municipalities
Why Train With Us?
Some reasons to train with our team include —
Receiving hands-on, in-person training.
Flexibility in where you train. You can either come to our training facility, or we can come to your medium to large-sized groups!
Leaving your class with your certification card in hand.
Obtaining the most widely known and accepted certification nationwide!
FAQS
How do I complete the CPR course?
Simply sign up for your preferred class today! There is no prep required before attending. Our CPR trainers will take you through all the conditioning and testing needed to receive your CPR card that same day.
When can I take my CPR classes?
We have weekly class options! Check out our class calendar online to see what day and time best fits your availability.
When will my certification expire?
You need to renew your certification every two years to continue performing CPR.
How long do the CPR classes last?
Class times are approximately 3 hrs.