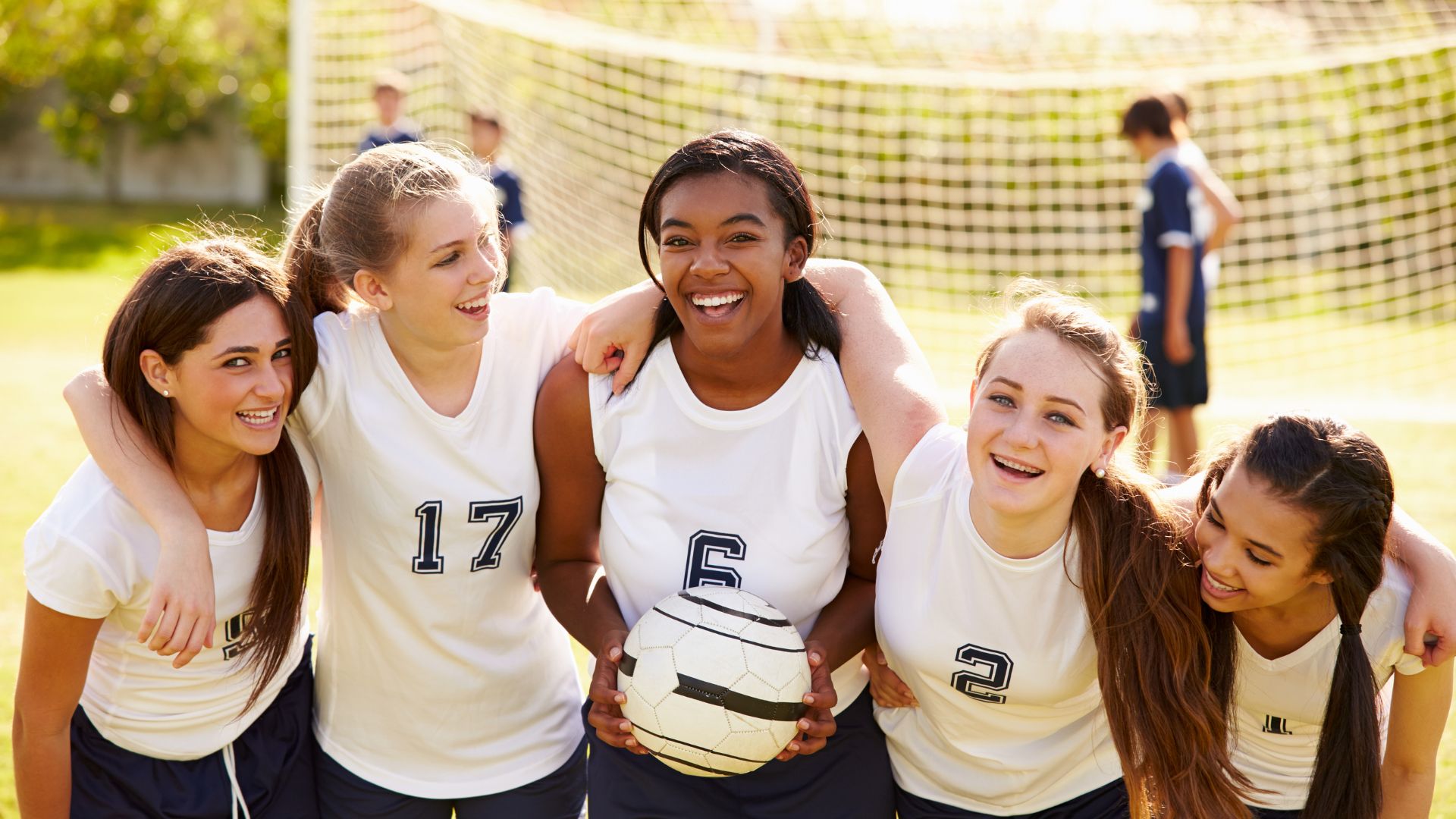 From football, baseball, and soccer to basketball, golf and more, Kansas City is a place that lives and breathes for sports. Sport plays an essential role in every aspect of life in the city. From the roar of the sports fans at the Arrowhead Stadium to the cheering at Kauffman Stadium, sports are deeply rooted in the life of the city. All the athletes in the city, young and experienced, share a love for sports and strive for physical excellence.
Yet, sport comes with some risks that need to be recognized and prepared for. People need to be trained for sudden cardiac events to ensure the safety and well-being of athletes and sports fans.
In this article, we will explore the importance of specialized CPR training for Kansas City Athletes, the specific problems in the world of sport, and how this special training can have an influence on the lives of athletes and sports enthusiasts.
Sudden Cardiac Arrest in Young Athletes
Sudden cardiac arrest (SCA) can happen during athletic activities and can be a matter of life and death. Since athletes have intense physical activity, they are at an increased risk of certain cardiac conditions. That is why special CPR training becomes a basic skill for athletes, coaches, and sports fans.
Research shows that SCD (sudden cardiac death) incidence is between 1 in 40,000 and 1 in 80,000 athletes per year, and some athletes are at a higher risk of SCA. Increased risk has been found in males, and the most common causes for SCD are cardiomyopathy and congenital anomalies, among others.
Immediate CPR and early defibrillation offer SCA victims the best chance of survival, and that asks for quick bystander CPR. Governing bodies and organizations should make efforts to educate fans and sports venue staff to recognize the signs of SCA and respond adequately to such events. A study shows that even a brief training session can increase the willingness to perform CPR and utilize an AED.
Understanding the Importance of Specialized CPR Training
During a cardiac emergency, Cardiopulmonary Resuscitation (CPR) is a crucial skill that can mean the difference between life and death. When it comes to people in sports, the need for specialized CPR training for Kansas City Athletes becomes even more important. Here is why:
Higher Risk of Cardiac Events
Sports mean high intensity physical activities and endurance. Athletes involved in this activity are at higher risk of cardiac events like sudden cardiac arrest. The extreme physical activities can trigger heart problems, which makes CPR crucial.
Unique Environment
Large stadiums or remote locations are often home to sports events, making it difficult for professional health teams to reach the place in an emergency. In such cases, there must be CPR-trained individuals available to help.
Quick Response Matters
Every second is important when a cardiac arrest happens. If there are CPR-trained athletes and coaches, the chances of survival can noticeably increase.
CPR Certification for Coaches
Regarding young athletes and high school sports activities, coaches play a crucial role in preventing, noticing, and addressing cases of SCA. The official MSHSAA by-laws mandate that future coaches must have proof of successful completion of a Sports First Aid/CPR/AED training course, renewed every two years.
Team Dynamics
When it comes to team sports, coordination between athletes, coaches and health professionals is crucial. Special training focuses on how people need to work together to assist the suffering person effectively.
The Challenges Faced in Sports
When it comes to emergencies, there are some challenges connected with sports:
Physical stress: athletes often take part in tiring and physically challenging activities, which can lead to stress on the cardiovascular system.
Heat-related stress: outdoor sports activities in Kansas City can cause the cardiovascular system to suffer from heat-related stress.
Noise and distraction: crowds may be loud during sport events, making it difficult to notice an athlete suffering from cardiac issues.
Remote locations: professional health teams may sometimes find it hard to reach a sports event location due to its limited access.
Specialized CPR Training for Athletes
Specialized CPR training includes some unique aspects not commonly covered in basic CPR training. It includes specific challenges and risks, ensuring that coaches, athletes, and even sports fans are skilled to help in cases of emergency.
Recognition of Cardiac Events
Sudden collapses, abnormal breathing, or loss of consciousness are signs of cardiac events. Specialized CPR training emphasizes the ability to recognize these signs in athletes.
Immediate Response Protocols
Specialized CPR training educates athletes and coaches to take immediate action when they notice a case of cardiac issues. This means calling the emergency team, starting chest compressions, and using the AED. In that way, the chances for survival of the person suffering from cardiac arrest are bigger.
Scenario-Based Training
Training programs often include realistic scenarios that help athletes practice life-saving skills in real life. This way, they become more confident in the skills and knowledge needed to respond to an SCA.
CPR for Athletes of All Ages
Specialized CPR is planned to suit athletes of all ages, from young children participating in school sports to experienced professionals. Each age group focuses on different aspects of the CPR training.
Use of AEDs
AEDs are usually available at sports facilities. Athletes and coaches need to be trained to use this equipment that saves lives by delivering a shock to restart the heart's normal rhythm. Specialized CPR training often includes lessons on how to use AEDs. Coaches, athletes and other people involved in sports must be familiar with this life-saving equipment.
According to the statutes and regulations of the state of Missouri, every AED acquirer needs to ensure proper training for all expected users. Also, they need to ensure that the AEDs are maintained and tested regularly.
Real stories about athletes saved by CPR
One case of an athlete saved by CPR is the story of Damar Hamlin, which sparks CPR and AED awareness. When he suffered SCA on the field on live TV, a prompt CPR and AED procedure saved his life.
Damar now participates in different campaigns to raise awareness about the necessity of CPR and AED training. For example, in early June, as part of his "Chasing M's Foundation CPR Tour," he distributed AEDs to about 50 youth sports organizations. The Buffalo event also included free CPR training for more than 1,000 people.
Specialized CPR Training in Kansas City
Being home to many sports teams and sporting events, Kansas City recognizes the importance of specialized CPR training. This training is offered by several organizations in the city:
Youth Sports Programs
Coaches working with young people and children in youth sports programs often need to have specialized CPR training so they are prepared for any emergencies.
Schools and Educational Institutions
CPR training is included in Missouri high schools' physical or health education programs. In grades 7-12, students receive 30-minute CPR training and are equipped with essential life-saving skills.
Community Health Organizations
Various community health organizations provide CPR training for athletes and sports coaches by organizing training sessions and workshops.
Local Sport Facilities
Staff members of sports facilities are usually trained in CPR. These facilities usually have AEDs, so AED training is a must.
Sports Medicine Centers
Athletes in Kansas City, especially those with health issues, can participate in CPR training organized by sports medicine centers.
Beyond CPR: Promoting Heart Health
Apart from specialized CPR training, promoting overall heart health is also crucial. To reduce the risk of heart-related problems, athletes need to take the following steps:
Regular medical check-ups: Regular check-ups can discover underlying heart conditions and prevent bigger problems from happening.
Hydration and heat safety: Staying hydrated is essential, especially when doing physical activities.
Proper conditioning: Appropriate training and conditioning programs are essential to minimize the risk of overexertion.
Healthy lifestyle: A healthy lifestyle that follows a balanced diet and regular exercises can help people avoid many health issues.
Awareness of family history: If athletes know their family history, they can take preventive measures to maintain their health.
Final Say
Kansas City recognizes the importance of Specialized CPR Training for Kansas City athletes. This training can save lives, reduce response time, and make athletes confident enough to take action.
The city's dedication to sports can be seen in the fact that many institutions organize specialized CPR training for people involved in sports. In that, we can see the city's dedication to keeping up the sports tradition in the city a priority.